Philip Antonio
Founder & Group Chief Executive Officer
Philip Antonio a professional with over 30 years of experience in the food & beverage industry, An MBA from XIM Mumbai and a Student of IHM Mumbai,
Has worked as CEO for an International Brand at Qatar & UAE managing Food services and Retail . Headed Operations for West and South with Sodexo and RKHS Hospitality. Has managed large portfolios with Compass UK, Sodexo , and in the Middle east.(Qatar & UAE)
Have a diversified experience in F&B & Facilities sector, within Indian and international experience,
---
Rajesh Dhaktode
Founder and Group People's Officer
A Hotel management graduate with 25 years of business management experience in food & beverage industry. An Hotel Management graduate from IHM Goa.
Worked as Corporate Vice President HRD with Adlabs Entertainment limited, and as CEO of Wrap hospitality services Pvt Ltd & Metro Institute of hospitality.
Started his journey as a Chef and later joined International Cruise liners. Have rich experience in Operations and HR Department managing and in setting up HRD departments in Hotels, Restaurants, Airport Service, Casinos and QSR.
---
Anand Surjekar
COO - Operations
He graduated from IHM Mumbai
Anand Comes with almost 30 years of experience in the contract food services and Facility management Business,
He worked for prominent companies both in India and Internationally
---
Rambabu Rallipatti
VP - Operations
Rambabu has been in the Hotel Industry for over 35 years in senior positions, he has been GM in Hotels with prominent brands such as Sarvor Park Plaza etc.
He has been a sports trainer at national level and has represented India several times
---
Sanjay Sherkar
GM - Operations
A young and Dynamic Hospitality Graduate with over 15 years of experience in the industry worked with 5 Star hotel chains and Michelin star restaurants. Has been exposed to both India and International markets
He has been associated with FM Axis for the past 1 year now and heads our Facility Management Business Segment
---
Joginder Singh
Sr. Manager – Business Outsourcing & Operations
Young Dynamic Graduate with over 15 years of experience in Hospitality. He comes with rich experience in Supply Chain management, Procurement and Business Operations.
He has a vide range of experience a both in India as a well as Internationally
He has been with our group for 5 years and has been key in our growth and development
---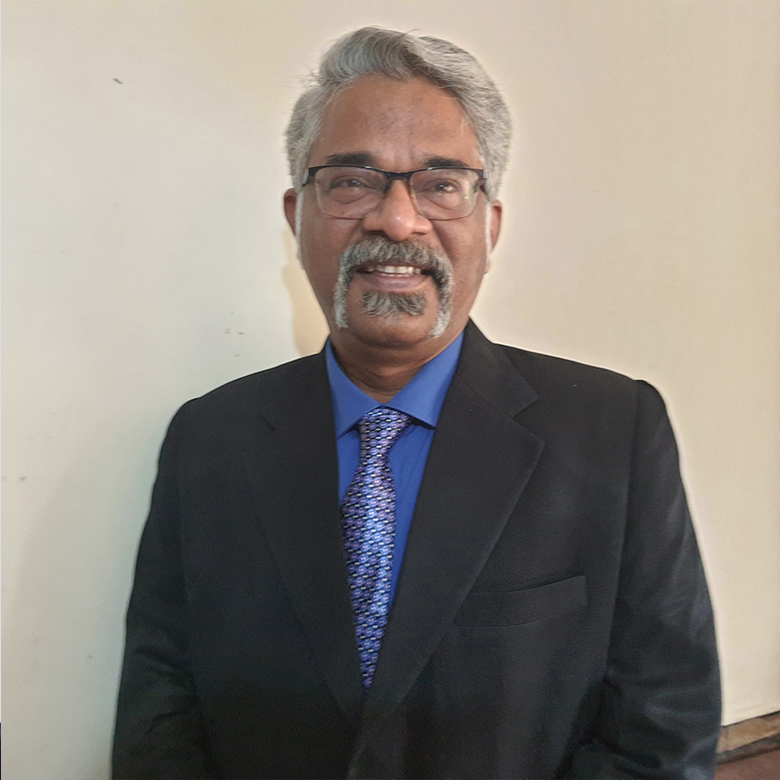 Melville Rebello
Admin Director
Hospitality Specialist trained in Hr. & Front office worked extensively with Hotels for over 30 years
---
Prateek More
F&B Specialist
Hotel Management degree and & year F& Experience
---
Qazi Iqbal
GM Finance and Accounts
Qazi come with a rich experience in Financial Accounting and Controls, his acumen in financial analytics are unmatched.
He is Financial Business Graduate and has gained his experience working with some leading Retail brands and F&B Brands in India.
His passion to drive results by following the right methods makes him stand out from the rest.
---
Vinayak Pagare
Accounts & Finance Executive
Vinayak is a Young aspiring Graduate in the field of Finance and Accounts, He completed his M COM and pursued his career in the banking sector with IndusInd Bank.
Now he is part of the FM Axis growth plan and is looking forward to being an integral part of FM Axis
---
HR, Purchase, Admin, Business Development & Marketing Team
Marilyn Antonio
GM Administration
Marilyn is a multi skilled professional, she has been active in business management and business administration.
She come with over 20 years of Experience in the field of Management and Administration
---
Disha Patni
Business Development
Disha has been an active member in the industry of development she has more that 10 years of experience in this field.
A good Learner and achiever
---